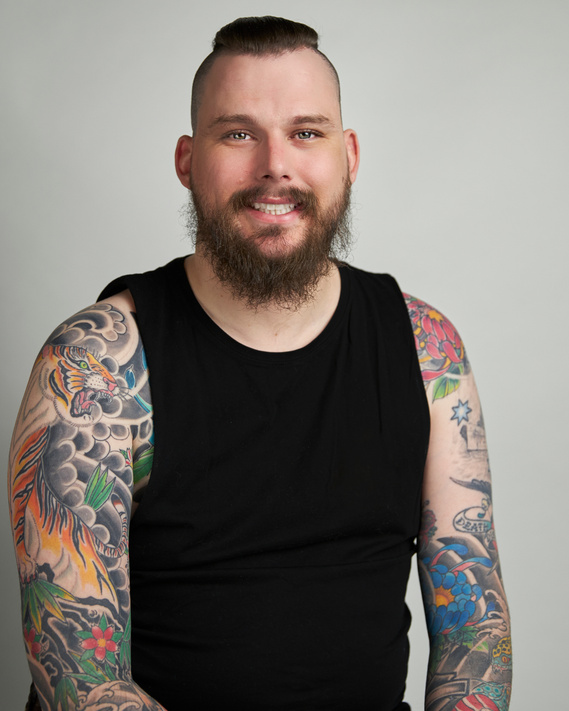 About Rob
Rob discovered his love for photography early on in High School spending many hours shooting and then developing his images in the dark room. After moving from film to digital in his early 20's, Rob really discovered his passion for photography after serving as an Officer in the Royal Australian Navy.
Rob is now based in Sydney Australia after living all over the country from Darwin to Melbourne. Rob is passionate about travel and shooting unique landscapes and situations. Rob is also an avid motorcycle enthusiast and loves shooting motorsports.
Rob completed a Diploma of Photo Imaging in 2019 and is currently completing a Bachelor of Communication Design at Billy Blue College of Design in Ultimo Sydney.
Rob is an avid vintage and antique camera collector and has amassed a small hoard of photographic history. He specalises in Box Film Cameras and Folding Camers from the 1890's-1950's and spends his spare time tinkering with old camers to get them working again.
Rob was a top 10 Finalist in the Frame + Work Competition T1 2019 at Billy Blue College of Design.
About Courtney
Rob White Photography isn't a one man show, Courtney has assisted Rob from the begining and has recently decided to step up to the plate as a photographer and get behind the camera professionally.
Courtney's passion for photography was discovered at a young age growing up in the United States and as she captured her adventures around the globe as a jetsetting adolescent. After moving to Australia at 14, Courtney enjoyed capturing the local fawna and flora and gained a strong interest in macro photography.
Courtney is now based in Sydney, and married to Rob, and enjoys learning about new types of photography and learning on the job by shadowing Rob.
Courtney currently is completing a Diploma of Photography and Photo Imaging at Billy Blue College of Design in Ultimo Sydney and hopes to pursue a career as a commerical photographer.
Prince's Trust Australia
Rob is a Graduate of the Enterprise for Veterans program through the Prince's Trust Australia. Since graduating Rob has continued to stay involved with the Prince's Trust Australia, volunteering to assist at Defence Transition seminars and supports them with their production of imagery content.
Rob advocates working with and supporting Veteran related non-profit organisations and charities.
For more information head to www.princes-trust.org.au
Team Rubicon Australia
During the 2019/2020 Australian Bushfire Crisis, Rob deployed with Team Rubicon Australia to both Willawarrin, NSW and Lobethal, SA. The content that Rob produced has been widely used in international media as well as continuous use by the organisation.
Get in contact!
Need to get in touch urgently? Give me a call or send me an email below!
m: +61 448 334 474
e: info@robwhite.photography
Feel like sending me something?
Rob White Photography
PO Box 249
Mosman, NSW 2088